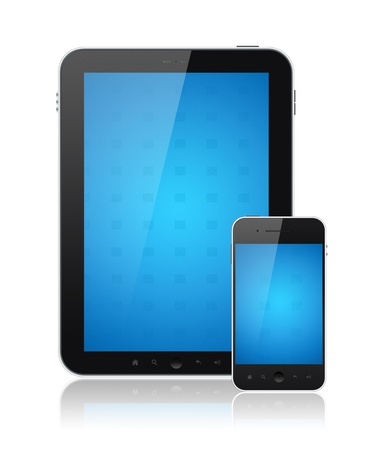 When that long awaited upgrade finally comes round (or you simply must have Apple's latest offering), you can pretty much guarantee the kids in your household will be screaming for your old iPhone or iPad.
However, it's important that before you hand it over you do a bit of kid-proofing.
Thank you to macworld.com for the following five ways to prepare your old tech for your kids.
1. Wipe your old data
First of all, backup your old iPhone or iPad so save any data you want to keep.
Once that's done you're all clear to do a factory reset, which wipes your device's storage and returns it to the original factory settings:
Settings > General > Reset > Erase All Content and Settings
2. Create a child's iCloud account
Even if your child is younger than 13 years old, he or she can still have their iCloud account and Apple ID. All you need to do is create the account under iOS's "Family Sharing" umbrella. With her
Just create the account under iOS's "Family Sharing" umbrella. Keep in mind that just because she/he has an iCloud account, they won't be able to start web surfing, tweeting, or posting selfies on Instagram without your say-so. To set up:
Settings > Your iCloud username > Family Sharing > Add Family Member > Create an Apple ID for a child
Then choose a payment method for App Store purchases (which you can control and block), then choose an Apple ID username and password. By default, they won't be able to make App Store purchases without your consent. To double-check the "Ask to Buy" setting, tap Settings, tap your iCloud account name, then tap Family Sharing and your kid's name.
3. Add restrictions
Now it's up to you to decide what iOS features your child can use and which ones will be off-limits.
Settings > General > Restrictions > Enable Restrictions > Create a restrictions password
Then, scroll down and disable all the iOS features you'd rather your child didn't mess with. In the 'Allowed Content' section, be sure to disable in-app purchases as well as block music with explicit music and grown-up movies, TV shows and books.
In the Privacy section, you can control which apps can access location services, contacts, the microphone etc. Plus, at the bottom of the Restrictions screen, you can also disable access to multiplayer games, friend adding and screen recording for any Game Centre-ready games.
4. Hide settings, mail and other Apple apps
You can hide all those various Apple apps in a "Hidden" folder in the very last iOS home screen.
To create a home screen folder, drag one app icon on top of another, name the folder, then start dragging other app icons into the newly created folder.
5. Turn on Airplane Mode
This cuts off internet access althogether.
If your old iPhone or iPad is running iOS 6 or later, you may also want to disable home-screen and in-app access to Control Center:
Settings > Control Center, then switch off the Access on Lock Screen and Access Within Apps settings
Although it won't completely disable Control Centre, it will make it a bit harder to find.
Hopefully, these five tips will make sure your littles one can enjoy your old tech safely.
MPM Computer Consultancy provides IT Services, Support and Training to sole traders and small businesses in Ipswich. Bury St Edmunds and surrounding villages.
Source: macworld.com