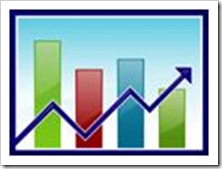 If you're in business and have a website you are probably familiar with Google Analytics.
Since 2005, this handy service has helped countless businesses keep track of their web traffic sources and more recently, customised reporting, API based access and advanced segmentation.
But despite it being an invaluable (free) information source, as a page tag-based hosted service, it has limitations that you should be aware of.
In an article on ZDNet, Darren Guarnaccia (VP of product marketing at content management system firm Sitecore) outlines these shortcomings.
Browser blocking
Google Analytics relies on 3 things:
JavaScript
First-party cookies
Third-party images
To ensure it works, Google Analytics depends on the ability to trigger an image on its servers to transmit information back – a technique increasingly blocked by browsers by default.
Plus, more browsers and anti-spyware plug-ins are blocking analytics cookies from Google so your reports from Google could be missing an increasing amount of traffic. As more and more of today's websites are being used for marketing and sales (rather than being an online brochure), these missing details can be a problem.
Marketers today need more detailed information to keep one step ahead of their competitors – data Google simply can't provide.
Why?
Simply because it would be impossible to record and store comprehensive details of each and every browser session, over many years, for every single site it handles. The volume of data would be unmanageable.
Now solutions are appearing on the market to allow marketers to record all the intimate nuances of user behaviour on each page of their website. These details could include anything from what site content visitors read, their user profile and how they respond to a poll question to what company they are from to how they completed a web form. All highly useful information for today's online marketer so they can follow individual visitor sessions, learn what is working, or not, and pass that real-time customer intelligence to sales.
Watching you watching me
But that's not enough. Marketers also want to be able to interpret visitors' online behaviour accurately to spot the tell tale signs that indicate they are ready to buy. Also known as lead scoring, this allows you to prioritise the ones that are most ready to engage.
This is achieved by assigning values to website content and activity to show a visitor's propensity to buy, or at least engage with sales – something you can't do through Google Analytics.
But it's not all bad news, Google Analytics does provide some good, advanced segmentation features, allowing you to understand smaller cross-sections of your visitor base by geography, returning visit or visit duration, for example. You just can't drill down further.
All in all, for most small online businesses Google Analytics is an excellent tool for understanding high-level traffic patterns for your website.