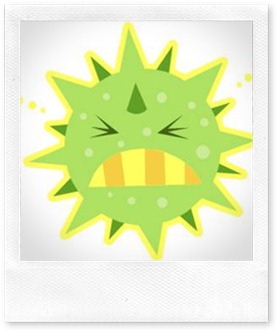 Why people like to spend their lives devising nasty viruses they then spread around all computer users beats me, but as long as we have computers they'll continue to do their worse.
If your computer has a virus (or a Trojan, worm, or other malware infection), all you need to do is contact a local IT Troubleshooting company  who can remove it and add software (such as Bullguard) to give your computer protection for the future.
You may think you are capable of doing that yourself, but the problem is the malware frequently embeds itself deep within your operating system making it a tricky operation best done by experts.
How do I know if my computer's infected?
It isn't always easy to spot a problem, but here are 6 signs that could mean your computer has an unwelcome visitor:
Your PC or laptop is running slower than usual
You are getting unexpected pop-up messages
Your software application programs suddenly seem to have minds of their own
Windows shuts down
Lights on your computer suggest you are working when you're not
Your CPU is working overtime (with all applications closed it should be working at less than 10%)
If you can say yes to any of these, you may have a problem so it's best to call in IT support – better to be safe than sorry.