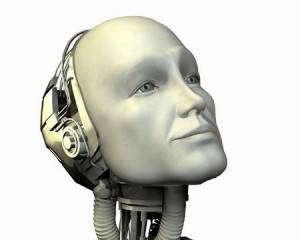 Now there's a scary thought and not one I'd really considered until reading an article by Karl Flinders in Computer Weekly.
Over the years, as technology has progressed, more and more jobs have been lost. Frequently, these have been full time roles outsourced to either cheaper service providers in far flung areas of the world, or cloud computing reducing the need for businesses to develop their own software.
It would appear that no one is safe. The world seems intent on developing increasingly sophisticated software that enables robots and artificial intelligence (AI) that could threaten many jobs currently undertaken by humans.
If you think this is all pie in the sky and a bit Hollywood, think again.
According to Karl's article, IPsoft has launched an AI platform fronted by an avatar called Amelia, which can provide services for "technology help desks, contact centres, procurement processing and advise field engineers" to name but a few processes. Then there's the Bank of Tokyo Mitsubishi UFJ that uses 58cm tall robots in the front office to help customers.
Those sci-fi movies don't seem so far fetched any more.
A couple of years ago, TechUK said it wanted to raise awareness of "the benefits that automation software can bring to UK business."
Where will it all end?
If you're starting to feel a bit vulnerable, here's something that will not cheer you up. Karl includes this table showing the likelihood that your job will be computerised.
Telemarketers    99%
Accountants and auditors    94%
Retail salespeople    92%
Word processors and typists    8%
Machinests     65%
Commercial pilots    55%
Actors   37%
Firefighters   17%
Chemical engineers    2%
Recreational therapists    0.3%
Time for a change of career?
MPM Computer Consultancy provides IT Services, Support and Training to sole traders and small businesses in Ipswich. Bury St Edmunds and surrounding villages.