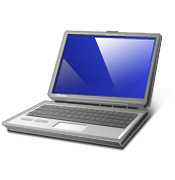 We've all been there.
One day your computer's working fine and the next it refuses to switch on.
What happened?
Did the techie gremlins sneak in over night and render your computer useless?
Probably not, but there are a number of things that could be preventing your Windows machine to boot up. Here are a couple of possible causes.
1. Nothing happens when you press the power button
In this case there's almost certainly a problem with power getting to your PC, so the best place to start is your power cord.
Unplug the cord and check it for damage (if you find any replace it). If it looks OK plug everything back in, making sure they're all firmly in their sockets, and try again. If you still get no joy try plugging something else into that power socket to see if the issue is there. If not, check the surge protector (assuming you have one) to make sure that hasn't been inadvertently turned off.
If all of that's OK your last option is to replace the power cord or AC adapter.
2. PC starts but fails before Windows can load
If this happens you need to go into your PC's set-up programme to make sure your hard drive is recognised and in the boot sequence.
If another issue is causing you a problem it's best to call in the experts rather than try to figure it out for yourself – you'll save yourself a lot of time, frustration and, potentially, money.