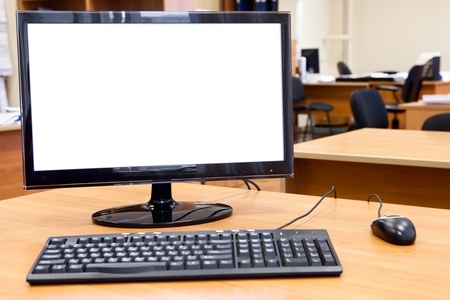 Security isn't always the first thing you think of when you get your first computer.
The excitement of getting it out of the box and working your way through the setup procedure is much more fun.
You can't wait to get on the internet and besides, all that security stuff is just hype to get you to spend more money, right?
Wrong.
Online security threats are real, and if you don't take it seriously, you could end up losing your data and watch your beloved computer slowly curl up and die.
Here are our top 10 tips for new computer owners. None of them are complicated, but they're all important.
Your computer is a sturdy piece of kit, but it's not indestructible. It does like to be cleaned (see your computer's guide), and it doesn't like liquid or food
Even though you write a document on your computer, it doesn't mean it's there forever, even if you save it – back everything up
The best policy is not to trust anything that comes from the internet until it's proven safe
Saving is not automatic. If in doubt save it again
The internet is a public entity. Only post things you're happy for everyone in the world to know
Don't attempt any DIY fixes. If in doubt don't touch your machine and get someone who knows what they're doing (it will be cheaper in the long run)
If you get a call from "Microsoft" hang up, it's not them
Get paid antivirus
Set a strong admin password and use a non-admin account for everyday use
Above all, if it sounds too good to be true, it probably is
If you follow those tips as you start to get to know your computer, you won't go too far wrong.
Above all, take care of it, and it will take care of you.
MPM Computer Consultancy provides IT Services, Support and Training to sole traders and small businesses in Ipswich. Bury St Edmunds and surrounding villages.