Back in August was the last time we brought you the latest news on Suffolk's faster broadband progress, so we thought it about time we updated you.
The map below gives you a visual idea of when you can expect faster broadband in your area of Suffolk.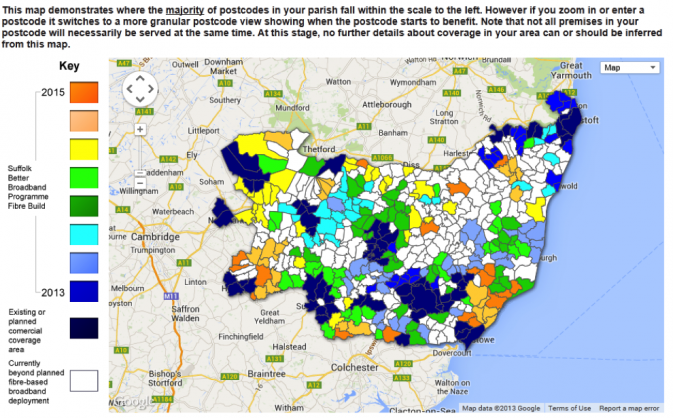 If you go to the Better Broadband for Suffolk website, you can enter your postcode to find out what is available to you.
The map shows the approximate roll out timetable, but of course, is subject to change.
The most alarming thing on the map is the amount of white – areas beyond the current planned fibre based broadband roll out. Considering the number of businesses we have in this part of the world, it's sad to see the county will still have gaping holes in its faster broadband provision. The only glimmer of hope is that, again, its subject to change, so fingers crossed.
According to Better Broadband for Suffolk, they are ahead of schedule in their works towards achieving 90% fibre coverage by 2015.
We'll keep you updated on their progress.