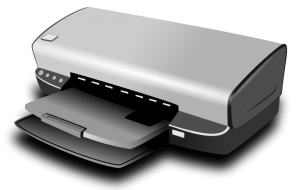 There's nothing more annoying than your printer suddenly deciding it doesn't want to print any more.
Yesterday it worked fine, but now, although nothing has changed, it point blank refuses to play ball.
Before you reach for the phone for your IT support guy, here's a couple of things you can try.
Reboot
Yes, it's a hassle, but rebooting your printer could be all that it takes to get it working again.
Print spool
OK, so reboot doesn't work this time, how about making sure that the "print spooler" service is running (start > run > services.msc > find print spooler in the list)?
Roll back
If you're still not having any joy, try rolling back the driver.
Wireless
Hmm, OK, this is obviously going to take more digging. How about resetting your wireless connection?
Default
You should also check to make sure your printer is set as the default printer.
Still not working?
OK, it may be something more serious, in which case it's time to call in the cavalry.