Do you really have to use social media within your business?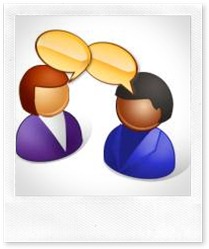 Is it a viable way of promoting your brand?
Can it really raise your profile?
Yes, yes and yes – social media really can do that for your business, and that's just for starters.
You've probably heard it all before, but social media provides you with a genuine connection to your customers. Interacting with them has never been easier; you can get their feedback on your products and services, give them offers, chat with them and provide solutions to people when they need them most.
Not only that, but should someone have a gripe about your service you can act immediately and change a potentially damaging situation into a PR triumph.
Having a Facebook Business Page will help you communicate with your customers and promote word-of-Facebook (the new word-of-mouth) behaviour. After all, the more people talking about you online the better.
Making powerful connections
But social media isn't just about enhancing relationships with your customers. What about other businesses?
Platforms such as Twitter have made business owners (big and small) more accessible than ever before. It's a great way to make new connections and to convince other influencers to talk about your brand.
And of course, then there's the press.
Did you know that 1 in 5 journalists access Twitter daily as part of their story sourcing? Before you know it, one tweet could get you masses of press coverage – that's pretty powerful stuff.
All in all, social media is one of the most powerful marketing tools your business has.
If you not there already, now's the time to get started. Come on, join the social revolution.