Network sharing problems aren't always as they seem – a case study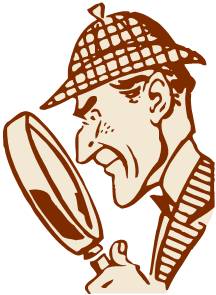 If your PCs had been merrily chatting away over your peer to peer network right up to the point when you changed your router, you'd expect that to be the problem, wouldn't you.
That's exactly what one of our clients thought.
They'd been forced to change router because they'd been experiencing serious drop outs with their telephone line. Obviously, they were convinced this was the problem, but our super sleuth senses told us otherwise.
The case began with an early Monday morning call. The client reported that none of their shares were working, so the second user couldn't get on with their work. We felt that the replacement of the router shouldn't be linked to the issue, so we got the client to ensure that both PCs were turned on and connected to the new router.
Everything was fine and dandy, both the PCs' lights shone brightly, but they weren't showing up in the company workgroup.
After an hour's deliberation, checking the network settings on both PCs and pinging from one PC to the other – success!
The router was indeed a red herring – the AVG Firewall did it.
It was blocking the link on one of the PCs. When the firewall was turned off, all went back to normal and both PCs could once again happily communicate with each other.
Should you experience a similar problem, this check list should help you find the culprit:
Check the PCs are on and logged in
Check they are connected to the router and that the router is indicating an active connection
Check the Windows network nettings, work group/domain and ensure you have allowed network discovery
Check the Windows firewalls are off
Check your anti-virus software as it may be affecting performance