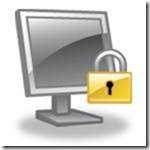 When you get your wireless router, if you just get it out of the box, set it up and rely on the default settings for your security, you're in big trouble.
This is because the default settings leave your network wide open for anyone to use or, if they are that way inclined, exploit.
Plus, when setting up your network leave your security off until you know it's working properly. It's a lot easier to troubleshoot any problems you may encounter before you throw security measures into the mix.
As soon as it's all working properly, it's time to get your security set up. The level you go for is entirely up to you, but make sure you read the instructions for your specific router. Here are a few basics to familiarise you with some of the security terminology.
SSID Broadcast
This is the name that is sent out to identify your network. You can turn off broadcasting this name if you want to make it more difficult for people to find your network.
Make sure you change the name from the default setting to avoid people connecting to you in error (especially if your neighbour happens to have the same default SSID name as you). Use something that will identify it as being yours, such as your name or address.
MAC Filtering
Every network adapter has its own MAC address, similar to a serial number of a computer. You can use this to tell your router which computers it is to connect to, therefore preventing others from connecting to your network.
Encryption
There are many different types and levels of encryption out there, with new ones being developed all the time. A good minimum level to go for would be WEP 128 or WPA. You can find out how to change these settings in your router's manual.
Firewalls
A lot of routers today have a built-in hardware firewall. However, to give your security a real boost, you should also think about using an anti-virus product with a built-in firewall such as Bullguard.
At the end of the day, if someone is intent on getting into your network, the chances are they will. Although it may be impossible to guarantee 100% that no one can gain access, it's worthwhile ensuring you make it as difficult as possible for them.
Don't leave it to chance, make sure you take the necessary steps to boost your network's security.